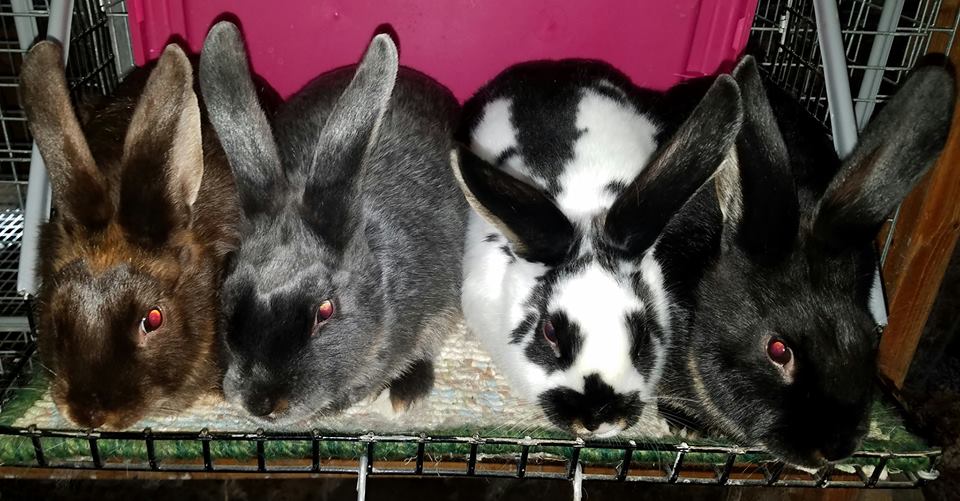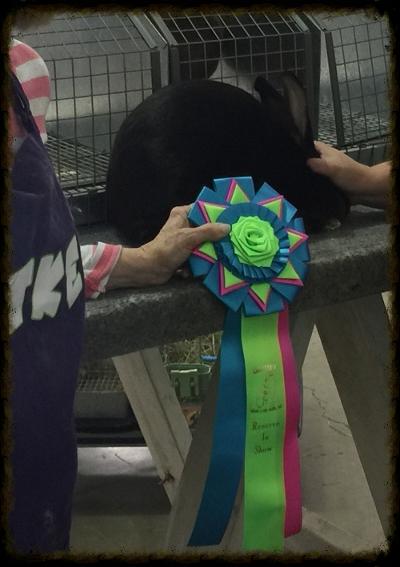 B2 B26 won Reserve in Show at CRCS 9/3/17 & Best in Show at TCRCBA 10/21/17.
The first time I raised Satins, was for meat pens as a youth in 4-H. I also had them for a short period of time before I went to college. Roger Hassenpflug is responsible for starting the Satin crazy.
Fast forward to 2015. I wanted to jump back into Satins so badly. But I wasn't near ready. I needed to rearrange my barn. I wanted to make a fully educated decision in what I wanted to raise and how I wanted to go about it.
I grew up around Roger's otters. I've always had a soft spot for them. But when Bob Birman threw a Lilac Otter in a royalty judging pen ... I was hooked.
I spent the next couple of years completing projects. Decreasing my lop herd & installing larger cages.
Finally in June 2017 I jumped. I bought 4 animals from Bob Birman. I was gifted a pair from Ted & Arlyse DeLoyola. I purchased a doe from Natalee Brink. And a handful from Zach Rolfe.
November & December we had our first litters and have a great start in the breed. Glad to be a part of Team Sheen.
LHHR's FattyMcFlatAss (pictured) won RIS at Oregon State Convention show C (also winning BOV Otter at West Coast Classic). LHHR's SZ1 won RIS at Oregon State Convention show B. It was a good spring for the Otters
28 babies so far in late May with 7 more does due